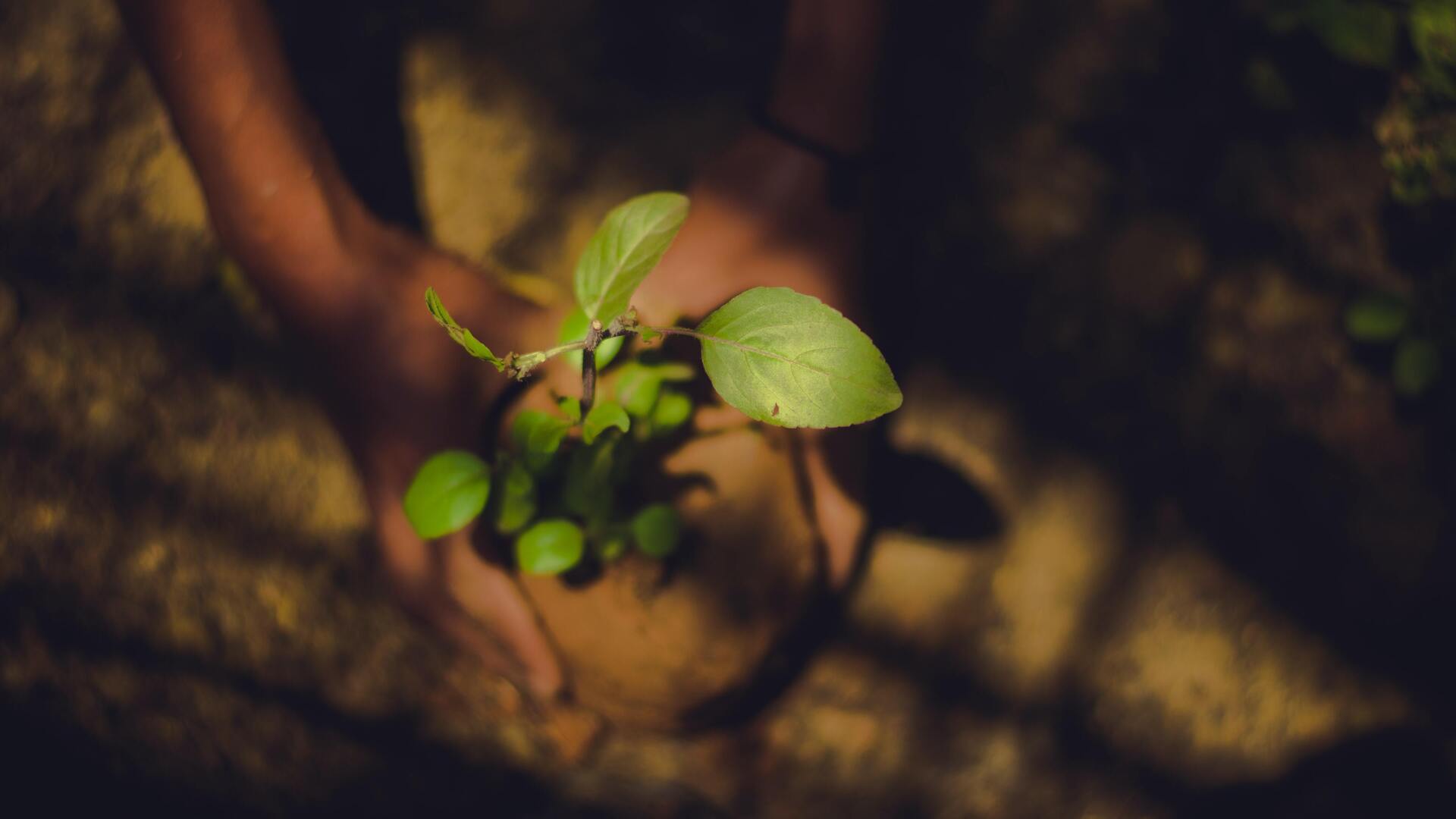 Life Goals
Top 6 companies dedicated to tree-planting
A short list of worthwhile companies committed to tree-planting.
All the articles
Over the past years more and more businesses have started to commit to a higher level of sustainability. This has been a consequence of the harsh realization that our current lifestyle and ecological footprint that comes along with are slowly destroying our beautiful planet as we know it. Many businesses are starting to find their own ways to become more responsible, however, there also seems to be a recurring trend that we personally love and fully support. This trend is tree-planting. Many companies now try to partner up with organizations that are committed to tree-planting in order to reduce the CO₂ emissions that they are personally responsible for as a company through their economic activities.
To promote this great initiative and make it easier for you to find and support these types of companies, we would like to share with you our top 6 companies dedicated to tree-planting.
1. Ecosia
Have you ever thought about how many searches you enter each day on the Internet? Imagine being able to use this daily activity to help the fight against climate change. Let us quickly introduce you to Ecosia, a privacy-friendly search engine that plants trees. Ecosia is dedicated to donating at least 80% of its profits to tree-planting. Personally, you can start making a difference with as little as 45 searches. On average that's the amount of searches it takes to get one tree planted. Since the search engine launched in 2009, they have been able to plant an impressive 164 million trees. To go above and beyond, Ecosia has achieved a carbon-negative status by planting trees, using 100% renewable energy for their servers, and even adding their surplus of solar energy to the electricity grid.
2. Conscious step
Conscious step is a brand that sells sustainably and ethically made socks and sweatshirts. What is amazing about this brand is that it was created with the sole purpose of contributing to help make the world a better place. All their products are organic, fairtrade and vegan certified. Each time you buy one of their products you are supporting a specific cause, and this is reflected through the product itself. In total Conscious Step has 17 causes you can choose from. If you for example would like to help protect the rainforest, you can buy comfy socks with trees on them. If another cause speaks more to you, let's say restoring oceans, you can buy one of their products with an ocean design. Conscious Step's original approach to doing business is a great leading example for other clothing brands.
3. Sapling Spirits
Sapling Spirits is a vodka brand that was founded in 2018 in London. Their delicious vodka is made in London with local ingredients. For every bottle you buy, a tree is planted often in local areas in the UK. You might be curious to see the impact your specific purchase had, and this is where Sapling Spirits successfully came up with a creative way of doing this. When you buy a bottle you will see a code on it that tells you what type of tree was planted and where. It also gives you some information about the tree planting project your tree is a part of. When going on their website you can track any of the other trees planted so far. In total Sapling Spirits has planted more than 89,000 trees since its launch, let's raise a glass to that!
4. Beewise
Beewise is a mobile investment app that allows you to invest in their 5 thematic portfolios, which are all committed to creating a better future. More specifically, you can invest in technology, breakthrough healthcare, smart cities, the environment or future generations. The app is very easy-to-use for first-time investors and allows anyone to start investing with as little as €10. Since its launch, Beewise has not only been dedicated to responsible investing but wanted to give their community the chance to make a difference together. That's why Beewise partnered up with WeForest as a green initiative to empower their users to create a positive impact as a community. Each Beewise investor can donate 1% of their investments on the Beewise app to WeForest's reforestation project in Brazil, to protect water resources and connect forest remnants in Brazil.
5. Will & Bear
Will & Bear is an Australian hat label created in 2016. All hats are ethically produced and have that touch of Australian natural and chilled vibes. For every handmade hat you buy, 10 trees are planted. Thanks to their community they have already planted 445 Forest Gardens in Senegal (Africa), each existing out of around 4000 trees. Planting Forest Gardens means much more than reducing CO₂ emissions. They help create a stronger local community that "plants their way out of poverty". The three pillars of this project are people, planet, and profit. They help local people through a training program that teaches them how to create and maintain a sustainable ecosystem that provides them with organic food. This way they take care of the planet and their planet in return takes care of them back. The main goal of this project is for these families to become food secure and eventually sell their excess food to local markets in the long run to get profits out of it.
6. Zero Waste Cartel
Zero Waste Cartel is an American brand that sells all types of plastic-free products for your bathroom, kitchen, and home. They ship their products in 100% compostable packaging while at the same time planting a tree for every order that has been placed. Website visitors can also decide to donate to their tree-planting project. For each tree, you want to donate they need a donation $1. They have managed to plant over 30,000 trees up until today. This great initiative started at its roots by wanting to create positive change in people's spending habits and reduce unnecessary waste. By giving people the opportunity to buy greener products they wanted to encourage others to reduce their ecological footprint. Their mission is to lead people as close as possible to a zero-waste lifestyle.
We hope that this short read has made you realize that no matter which product you would like to buy, you can make a difference by consciously choosing brands that are strongly committed to sustainability. If you were particularly interested in the idea of investing while supporting a reforestation project, make sure to check out our blog How to invest for your goals and the planet reforestation with Beewise.
October 2021